Jardineries magazine and the retail industry honor the suppliers
For the last 16 years, Jardineries magazine has been honoring the best suppliers by asking the retail industry to vote in order to establish a ranking. This year again, they took part in the game, as buyers and decision-makers of the main garden retailers (garden centers, DIY stores, supermarkets and internet sites) voted for the best suppliers of the year.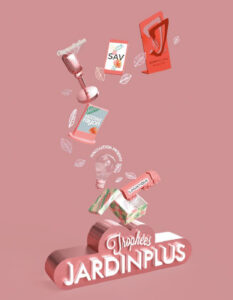 EDA wins the silver trophy!
EDA wins the Silver Trophy at the 2020 edition of the Trophées Jardinplus in the category "Indoor and outdoor containers" on the criteria of innovation, logistics, shelf assistance, communication and after-sales service.
A great reward for the work of all EDA teams!
The complete list of winners of the JardinPlus 2020 awards and the EDA interview are available in the special issue of Jardineries.